LITTLE FARMHANDS REGISTRATION PAYMENT
Thank you for your interest in our Little Farmhands Summer Program!
Welcome to Lachat Town Farms Little Farmhands Summer Program for the summer of 2018! Weekly themes inspire young adventurers as they learn and play in our field and on the farm! Each session gives children the opportunity to simply "be a kid" while exploring the marvels of nature and making friends. Children will become a gardener, explorer, artist, beekeeper and chef! Connecting to nature through outdoor play and hands-on experience is the heart of our program. The nature of our program is cooperative, rather than competitive: the games we play, the way we (campers, staff, administration) interact with one another, and the way we treat the earth. At Little Farmhands, nature activities are synonymous with childhood in summer – we engage children using outdoor fun to create pathways for lessons in nature and ecology.
Children will nurture their natural curiosities and wonderings as they observe, explore and play each day at camp. Children will be encouraged to cultivate foundational science skills through unstructured play, hands-on sensory activities, animal encounters, art, and outdoor adventures.
The Little Farmhands Program is for children ages 4- 2nd grade, and must be fully potty trained. Cost is $275 per session if you register before April 1, cost is $300 per session if you register after April 1. Registration deadline is May 1, 2018. Each session is limited to 15 children. Please drop off registration material to Lachat Town Farm, located at 106 Godfrey Rd West, Weston CT 06883, or email registration materials to lilyjburns@gmail.com .
Cost of each session is now $300. Select your preferred week and complete payment now to reserve your spot at the farm!
Registering for multiple sessions is easy! Simply click on "Continue Shopping" on the PayPal page and add another week to your cart before final checkout.
Click here to download the Parents Packet Registration Materials.
---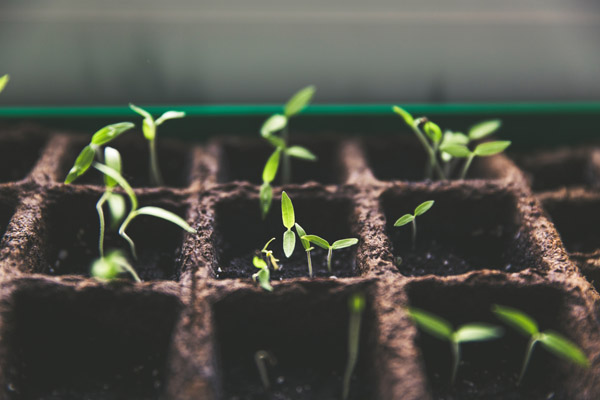 Session 1-Seeds and Sprouts
Session one is 'Seeds and Sprouts' which runs July 23- July 27, from 9 am to 1 pm. This session focuses on all the beautiful things that grow, and campers will explore nature from the ground up! Flowers, vegetables, herbs, and more, campers will learn about plants amazing journey from seed to fruition. We'll take nature walks to discover Lachat's woods, fields and gardens. From tending, planning and planting our Children's Garden, learning about composting, cooking with produce from the farms Community Garden, learning to tie dye with natural things like flowers and vegetables, to painting flower pots to house seedlings for each camper, every day is an adventure!
---
Session 2-Eco Explorers
Session two is 'Eco Explorers' which runs July 30th to August 3rd, from 9 am to 1 pm. This session will have campers becoming Eco Explorers as they explore the flora and fauna of the garden ecosystem, make recycled art and learn how to make environmentally-friendly choices that can make a world of difference! Join us as we explore the natural beauty of the great outdoors and become friends of the environment! We'll learn more about the three R's – Reduce, Reuse and Recycle and ways we can be more "green"! We'll turn trash into treasure as we make crafts like dream catchers and windchimes from recyclable materials, make our own paper, learn about nature's engineers and go on a scavenger hunt!
---
Session 3-Wonderful Wildlife
Session three is 'Wonderful Wildlife' which runs from August 6 to August 10th, from 9 am to 1 pm. During this session, young nature lovers will enjoy the great outdoors as we explore the wonders of wildlife! Campers will learn to identify a variety of trees and plants at camp, and will focus each day on a new theme of mammals, ponds, insects and birds. Campers learn about endangered species as well as the native wildlife; they even get to see a few animals up close! Through daily arts and crafts projects and hands on sensory activities, campers will connect with nature while learning about animal habitats, different animal tracks, and the incredible creatures themselves..
---
;